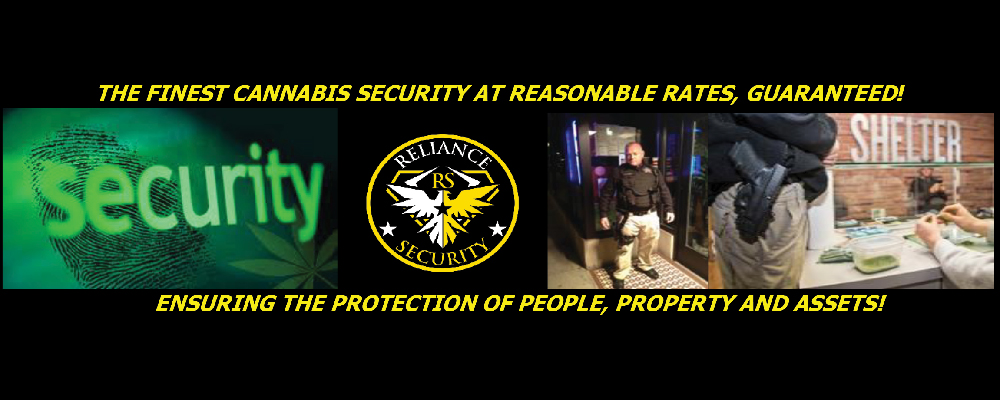 We Are Experts in Cannabis Industry
The legalization of marijuana in many states has been an unprecedented process and has openeda new industry. Every state has its own strict requirements about marijuana industry security plans. All successful security plans must have Four Key Components: Physical Plant/Equipment/Hardware, Policy, Procedure and Personal.
In Illinois, cannabis industry is required to hire Private Security Contractor Agency licensed by Illinois Department of Financial and Professional Regulations – IDFPR, under the Act of 2004 (225 ILCS 447/10-5).
Reliance Security Services – RSS currently serves Medical - Recreational Dispensaries and Cultivation Centers. Moreover, RSS has provided consulting services to dozens of clients for 2020 application process. RSS is also in process of getting Cannabis Transporter license. We are your top choice. Below are the facts that prove RSS is the leading security company in cannabis industry.
---
Illinois: 5744 W. Irving Park Road–Suite 1, Chicago, Ill. 60634, Contractor License: 119-001068. Agency License: 122-000953.

Indiana: 2441 Production Drive, Suite 112, Indianapolis, IN, 46241. Security Contractor License: SG21900017

CONTACT: Abe Khan, CPP, CFE: Illinois - Direct: 773-407-8849. Indiana - Direct: 317-427-8000.
E-Mail: Abe.Khan@RelianceSecurityOnline.com