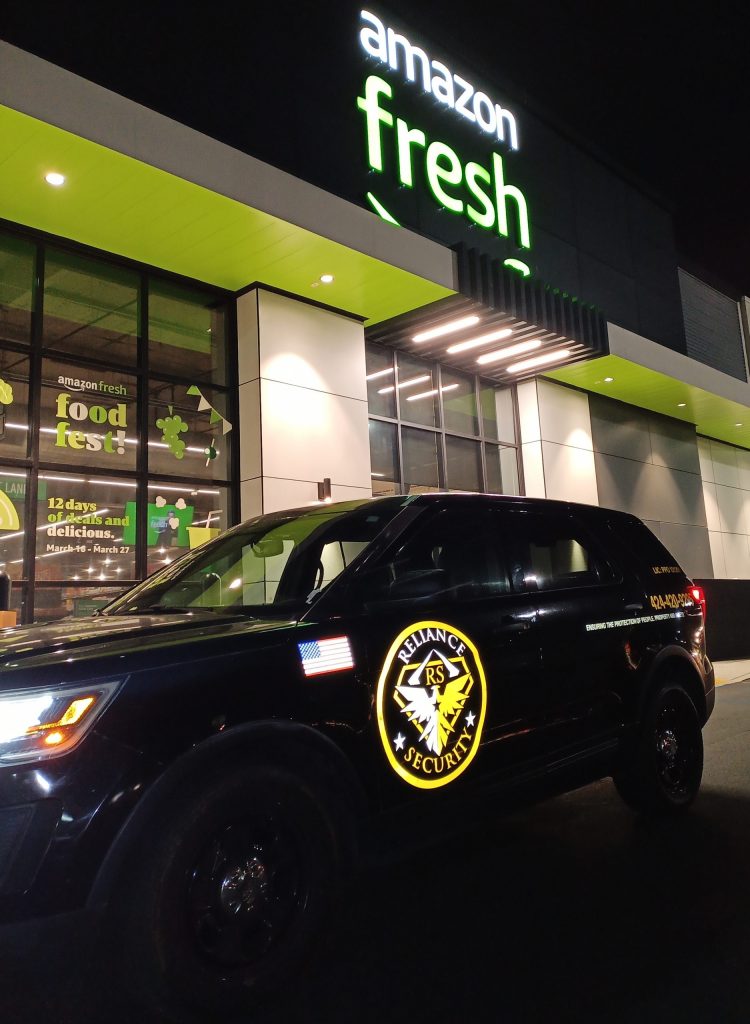 Reliance Defined:
The name Reliance is defined by Webster as: "Trust, Confidence & Dependence".  Our name describes us best, and this is what we offer you.  In addition, you will receive a professional, experienced, and trained seasoned staff.  At Reliance, you get a "Security program" and not just a "Guard".
Reliance Mission Statement:
To provide the best security services for our clients with continued responsibility and commitment to the communities we serve.
Reliance Slogan:
Ensuring the Protection of People, Property, and Assets!
Reliance Security Services desires to form a strategic partnership with your business as the primary security services provider. We understand that you want a security company that can be proactive in assessing the needs and requirements of their asset protection program. Reliance Security corporate philosophy is to continuously improve, constantly striving for betterment, and an on-going journey to perfection.
We pledge our total company resources toward the successful operation of facility protection for you. The men and women of Reliance Security and our entire management support staff stands ready to support your business both today and throughout our "Partnership."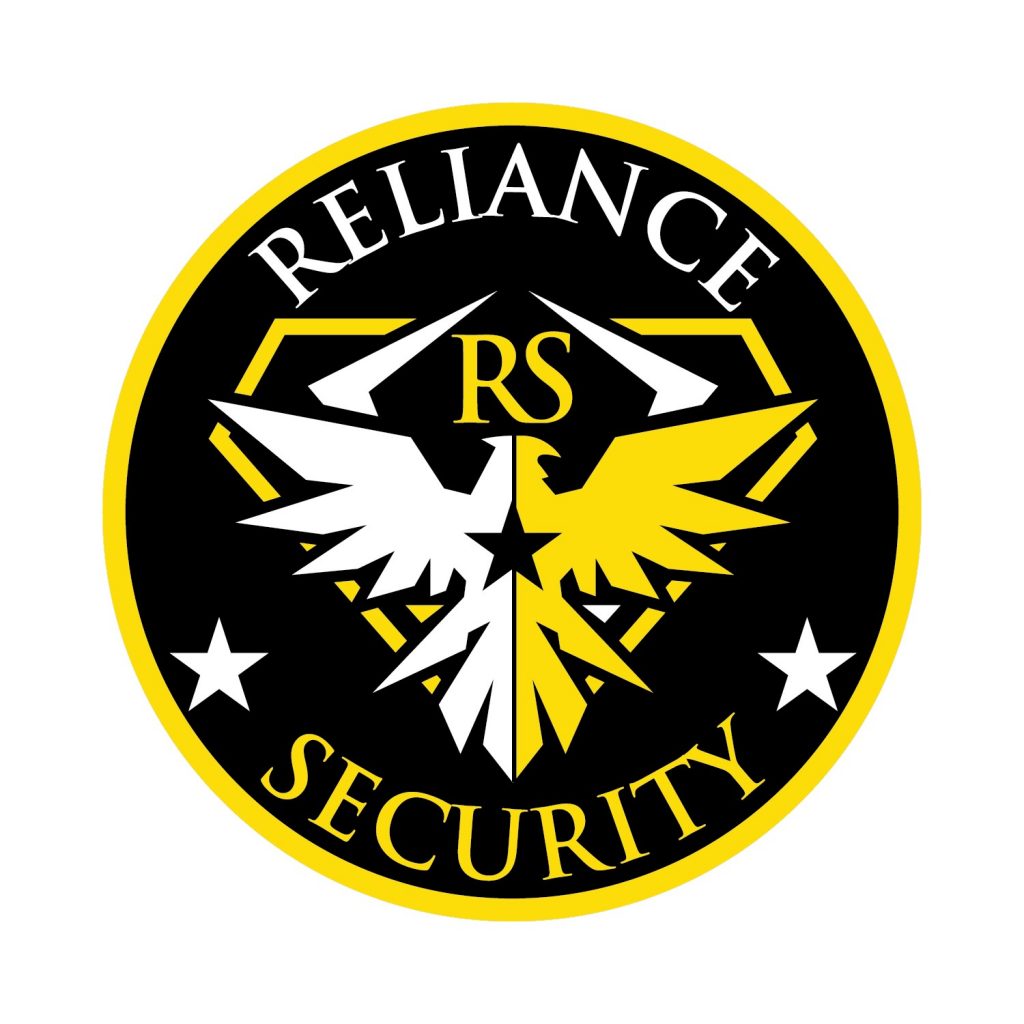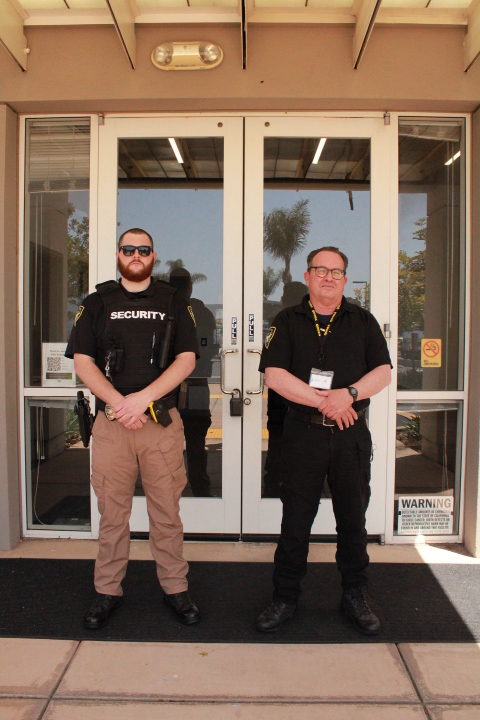 When you hire a Security Officer with Reliance Security, you also hire the Management Team of Reliance Security Services.
The Management Team of Reliance Security is among a select few security industry executives who holds highest security and law enforcement experience and have been awarded the following designations:
"Certified Fraud Examiner" (CFE) by the Association of Certified Fraud Examiners.
Forty-Two Years of Security Experience.
Seventeen Years of Law Enforcement Experience with the Chicago Police Department as the rank of Sergeant.
NRA Law Enforcement Instructor.
Licensed Security Training Academy by the Illinois Department of Financial and Professional Regulations.
ASP, BATON, HANDCUFF and TASER Certified Instructors.
Reliance Security has set the standard for the industry by designing and implementing superior, comprehensive, and cost-effective public safety programs for dynamic and complex environments. Our business philosophy stresses being the best, not necessarily the biggest service provider. Our goal is to stay in a close contact with our clients so that we can remain responsive to their needs.
No matter what your needs, a single-post or multi-location operations, residential, commercial, retail, industrial, certified armed or unarmed, mobile patrols or alarm response, short-term or long-term services, when you deal with Reliance Security, you get a winning hand every time.
If you need a new security program developed or if you feel that, your existing security program could/should perform better and needs to improve, please give us an opportunity to either create a new security program or improve your existing security program. Reliance Security also provides off duty Police Officers, if needed.
What sets us apart from other agencies? Security is defined as "The Quality or State of being secure, freedom from danger or loss." Danger can include fire, natural disaster, criminal activity, or other unforeseen threats.  Loss can mean anything from loss of property to loss of life. Since the word "Security" means so much, wouldn't you expect more than just a guard?
If you feel that your current security program needs improvement, please allow us the opportunity to conduct a complementary security survey for you. The survey will allow us to provide you with an expert analysis of your property's safety and security program. Our experienced professionals will evaluate your current program and provide recommendations. Furthermore, if you need a new program, we can develop an integrated plan to cover your needs. 
After the survey, our clients have a far greater understanding of their security vulnerabilities. We carefully analyze all areas of the property working inward from the property's perimeter line to the interior of each building, then to the high security areas. We analyze current security measures to determine their adequacy in deterring or preventing crime and unauthorized access. Our focus is to provide you with recommendations that fit within your budget. 
Whatever your security needs are single-post or multi-location operations, we can tailor a program to fit your needs and enhance the level of safety and security. We recognize the unique requirements of your property and prepare them to provide you with the quality security services. 
At Reliance, you get a "Security program" and not just a "Guard." We pledge all our company's resources toward the successful operation and protection of you and your property.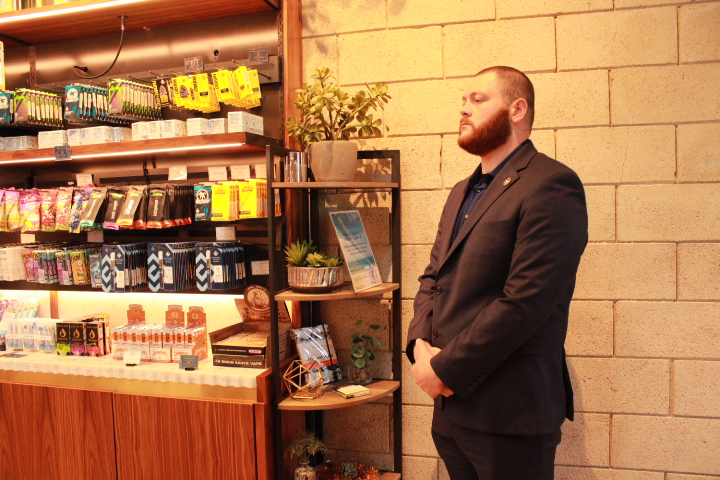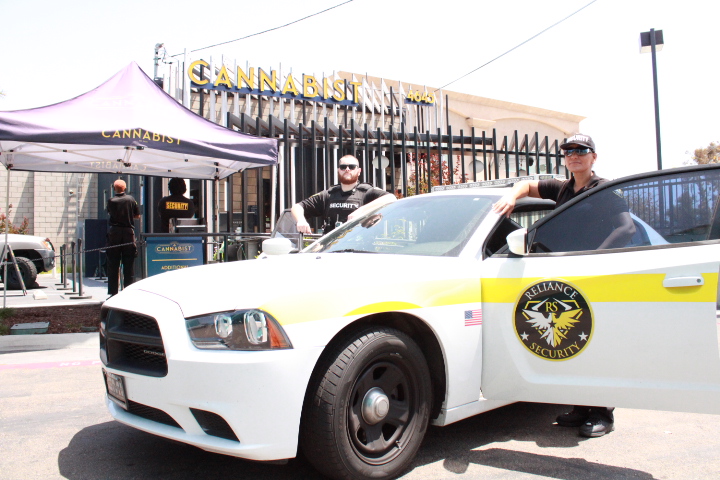 The Following are extra services included in Reliance billing rates at no extra cost to client:
Electronic Patrol Monitoring System – EPMS: Reliance at no cost to the client will install a Electric Patrol Monitoring System at the facility.  This EPMS allows us to tract and print a copy of daily patrol – checks conducted by the officer on duty.  This requires a PC and a Printer.  Reliance will provide these necessary items.
Free Consulting Services: Reliance Security provides Free Consulting Services for our clients.  Normally the outgoing rate of Consulting Services are $350 to $500 Per Hour. However, Reliance Clients get this service at no cost. We do this to ensure that every client we have has our Mark Of Excellence!
Superior Insurance:  Most States require $1 Million General Liability Insurance, But Reliance provides following:  $2 Million General Liability, $2 Million Umbrella Policy, $1 Million Workers Comp and $1 Million Auto.
Reliance Security Training Academy:  Reliance Security is licensed Security Training Academy, by the Illinois Department of Professional and Financial Regulation. We became licensed security training academy, not to make money, rather to ensure that all our employees are professionally/legally training in all aspects of the Licensed Security Officer duties.  This includes: Report Writing, Customer Services, CCTV System, Fire Safety and Prevention, Criminal and Civil Law, Bomb Threats, Active Shooter Scenarios, etc., list goes on,  NO SECURITY COMPANY CAN MATCH OUR TRAINING!
Client Right To Reject: Reliance is only company that gives authority to clients the right to reject an officer for no reason.
Incident Reports:  All Reliance Reports are electronically generated.  Reliance will provide a PC and printer at the Security Desk.  Officer will complete a Daily Activity Report – Synopsis of entire shift activity broken down hourly basis.  Other Reports are:  General Incident Report, Bar Notice Work Order, other, as needed.
Scheduling: Reliance utilizes computerized scheduling software with GPS Tracking.  This gives reliance an opportunity to have accurate schedule coverage and accurate payroll and billing.
Reliance Internal Affairs Division: Like Chicago Police Department, Reliance has Internal Affairs Division – Quality Control Division.  We employee inspectors to conduct Covert and Overt inspections on our personnel to ensure "Top Quality" service is provided to all our clients. No cost to the client.  Client receives an inspection report within 24 hours when inspections are conducted.
Uniforms: Reliance gives our clients options to choose their own uniforms, such as: Hard Core, Soft Core, and or Suit and Tie.
Free Security Survey (Risk Assessment / Vulnerability Assessment):
Reliance Security Services provides our clients with free Vulnerability and Risk Assessment Survey, (Free of Cost) . This survey gives us an opportunity to ensure that every security job we undertake has our mark of EXCELLENCE!
The goal of security survey is to assess client's existing security situation and recommending positive change. Change is not inevitable; some conditions may not, in our opinion, warrant change. However, typically, some modifications to the existing company's strategy or program may be required. Recommendation of changes will be based on my evaluation of existing conditions.      
The Reliance Security Vulnerability and Risk Assessment Survey focuses on four component parts of a security program. The sum this four components part equals the security program:
Policy
Procedure                                                                        = Protection Program
Physical Plant/Equipment/Hardware                                   
Personnel
Problems in the security program must exist within one or more of the component parts:
Policy Failure
Procedure Failure
Physical Plant/Equipment/Hardware Program Failure             = Program Problems
Personnel Failure                                                                       
Please let us provide you with the best security service at reasonable and negotiable rates