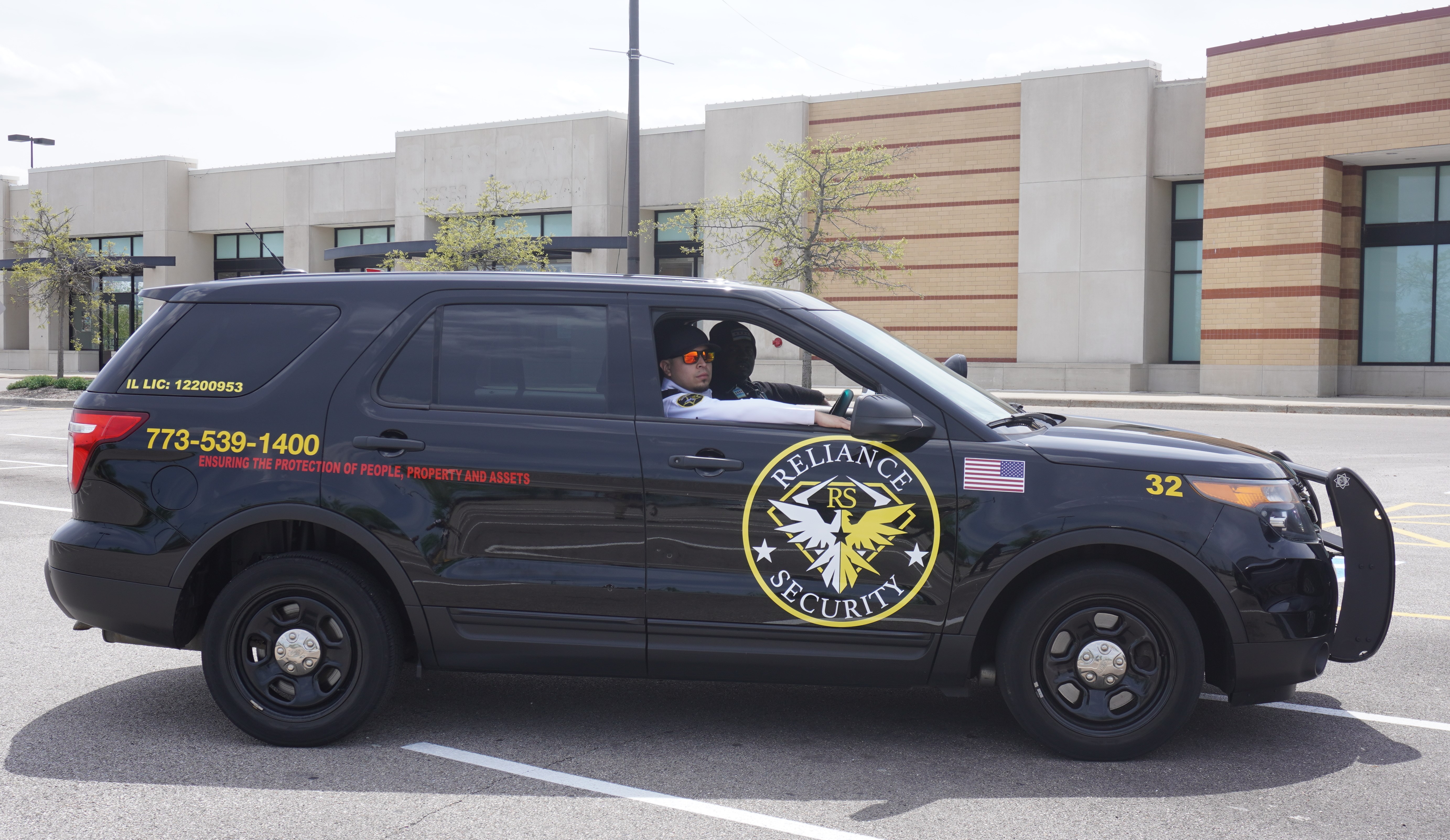 Consulting Services
Cannabis Security Consultant: Reliance Security and Consulting Services – Abe Khan, CPP, CFE:
The Reliance Security and Consulting Services got involved in Cannabis Industry in 2016. This was the revolutionized era for the Cannabis Industry. The State of Illinois has awarded a license for Pilot Program for Cultivation Center. One in Barry and the other one in Delavan, Illinois. Both of these locations are located near Springfield, IL.
Reliance Security Services was chosen with signed contract to provide Armed Security Services from contraction phase to fully operational facility. I personally relocated myself and ten of Reliance finest Armed Security Agents to those locations and lived in these locations, Barry and Delavan.
I worked with Security Team, Illinois State Police and Department of Agriculture to enforce, develop and create policies, procedures, physical security for both cultivations. All of Reliance Security Officers were issued credentials by the Department of Agriculture asAgent in charge.
Reliance learned firsthand all polices, procedures, physical planning, care for plants, transportation and access controls. We encountered many surprise inspections by Illinois State Police, LocalPolice and Department of Agriculture with positive results on a regular basis.
Reliance was very fortunate to haven given this opportunity to be very first to learn, excel and grow in this fastest Cannabis growing industry.
For the last three years we have been contracted and proved Security Services to Marijuana Cultivation Center in Arora and Medical Marijuana Dispensary in Chicago, IL.
On January 1st 2020, Reliance Client Medical Marijuana was licensed as Recreational Marijuana. We met with Vice President of Security and made a solid plan to address all issues and yet provide exceptional customer service.
I arrived on post on January 1st, 2020 at 7:00 AM and observed that there were about one hundred peoplewaiting outside. My Security team arrived, and we deployed Armed Security Supervisor inside along with unarmed security officer and myself. The operational manager took over exterior of the building, controlled the line, provided guidance, customer serve and order.
Chicago Police was also posted by the order of the District Commander. At about 10:30 AM, the Commander of the district arrived, I introduced myself and give her full brief of our security plan. She counted three hundred people in line. She then informed us that all Chicago Police Commanders are ordered by the Mayor of Chicago to ensure that all dispensaries are providing adequate security. Within few hours of Commanders visit, she stated that she admired that Reliance was doing a superb job handling all aspects of the city concerns. At the end of the day, I received numerous emails from the client's Vice President of Security who is in charge of 37 Dispensaries throughout United States, General Manager and Vice President of Operations. They were thanking us and informing us that Reliance has had exceeded their expectations.
Since the opportunity for recreational marijuana has opened in Illinois, Reliance Security and Consulting Corp. was contracting with Twenty Dispensaries entities. Many of them are opening more than tendispensariesthroughoutIllinois.
I provided consulting services for the application process and will continue to provide all faucets of their security, i.e. Physical Security Design and implementation, Polices and Procedures, training, hiring and all other faucets.
Below is a synopsis that all Recreational Cannabis applicants included in their application process for recreational cannabis dispensaries. All clients were permitted to use their own language format as they see fit, without changing the credentials, training, education, experience and superiority!
The Applicant, along with protection experts with security and law enforcement background, created this dispensary security plan. The Security Plan Consultant (SPC) holds IDPR Contractor License # 119.001068 and Agency License #: 122.000953, is the applicant's security service provider. The Security Plan Consultant has been in business since April 1, 2004. The Security Plan Consultant is also a licensed Security Training Academy by IDFPR.
The SPC is highly experienced in Cannabis Industry and provided security services to Cultivation Centers and Medical Marijuana Dispensary.
The SPC exceeds state required $1Million insurance; The SPC also provides the following: $2 Million Umbrella, $2 Million General Liability, $1 Million Worker's Comp. and $1 Million Auto Insurance.
The SPC leadership team holds highest credentials in the industry: CPP – Certified Protection Professional, CFE – Certified Fraud Examiner, 40 years of Security Experience and NRA – Law Enforcement Instructor.
Security Officer Training: Training Academy License#: 102.000300.
The SPC provides a professionally prepared, properly presented training program that is essential for effective security officer performance at any facility. We are confident that every officer we hire whether armed and or unarmed is fully licensed and trained.
Primary Security Consultant:
CEO of a Security and Consulting Corp. – Licensed by IDFPR.
CEO of a Security Training Academy – Licensed by IDFPR.
Vice President of Capital Security Services.
Primary Security Consultant for Guardian Security Services owners.
Chief of Public Safety – Campus Police - Illinois Institute of Technology - Seven Campuses.
Director of Security - The John Hancock Building (World's Most Recognized Building).
Director of Security - North Pier Chicago Multi-Use Complex.
Director of Security and Safety - Midland Hotel.
Deputy Director of Loss Prevention Macy's State Street.
Attained "CPP" - Certified Protection Professional designation on May 3, 1997. ("A professional that has demonstrated his/her competence in the areas of security solutions & best-business practices through an intensive qualification and testing program. As a result, he or she has been awarded the coveted designation of CPP and is recognized as a proven leader in their profession." – ASIS International).
Attained "CFE" - Certified Fraud Examiner designation on June 19, 1998. The Certified Fraud Examiner (CFE) is a credential awarded by the Association of Certified Fraud Examiners (ACFE).
Member of CFE -Certified Fraud Examiner Association.
Secondary Consultant - Law Enforcement advisor for this plan:
Railroad Police Department - 08/2012 to Present - Chief of Police & Risk Management.
United States Department of Defense (DOD) - Defense Security Service, Special Agent, GG-1801-14/step 03.
United States Department of Homeland Security Transportation Security Administration. Transportation Security Inspector / Explosives Detection Canine Handler, SV-1801-I or GS-13.
Instructor for Law Enforcement.
Third Consultant - Law Enforcement advisor for this plan:
SPC was also hired to provide Unarmed Security Services for Recreational Marijuana use Dispensary if licensed is granted. (See attached SPC and Dispensary Security Service Agreement).
Security Service Provider:
One highly important aspect of the Applicant's security plan is providing services through a security vendor. The Applicant's team has conducted extensive research and vetting of security vendors in Illinois to determine the most comprehensive, experienced company on the market. In accordance with 410 ILCS 705/15-30(c)(2)(C), the Applicant has entered into a contract with SPC (name not anonymous as it is the vendor supplied in the contract attached to Exhibit H), a private security contractor licensed under Section 10-5 of the Private Detective, Private Alarm, Private Security, Fingerprint Vendor, and Locksmith Act of 2004, to provide adequate security at its facility. SPC is a member of the International Association of Professional Security Consultants and is Board Certified in Security Management. Their agreement provides that the Applicant will keep two unarmed security personnel at the facility at all times during operating hours, with an option to adjust should the Applicant feel that further security personnel are needed.
SPC is a leading security firm and licensed training academy by the IDFPR, that provides professionally prepared personnel that have undergone rigorous training and certification. Their agents must pass 20-pronged curriculum, prior to taking a final examination, which includes:
Introduction to cannabis dispensing center security;
Role of a cannabis dispensing center security officer;
Physical security;
CCTV Systems;
Access Control;
Report Writing;
Fire Prevention, Fire Control & Fire Hazards;
Ethics and Conduct;
Communications and Public Relations;
Legal Powers and Limitations;
The Law of Arrest, Search & Seize;
Civil & Criminal Liability;
Sources of legal authority & limitations;
Sexual Harassment Law, Policies, Procedures;
Managing & Dealing with Conflict;
Physical Intervention & Restraint Training;
Suspicious Packages & Bomb Threat;
Dealing with Various Incidents;
Incident Control & First Response; and
Security Patrol & Security Posts
SPC security personnel must pass an equally rigorous screen process to ensure only top tier candidates are chosen to represent the company:
Background analysis,
Employment verification,
Driver's license abstract,
Circuit court criminal history,
FBI and state police fingerprint check,
State police criminal history,
Applicant application review,
Review of Company standards and account job specifications,
Telephone pre-screens,
Pre-qualification interview,
Personal reference check,
Client involvement and recommendations,
Proof of legal right to work,
10-year employment background check,
Military records check,
State registration and fingerprinting,
Orientation Testing and Evaluation Sessions, and
Drug Screening.
Quality Control Division:
To ensure the ongoing compliance with their stringent standards, SPC maintains a dedicated Internal Affairs/Quality Control Division, similar to a traditional police department. This division is a direct representative of the president of the company and conducts random covert/overt site inspections, taking improved measurements to further enhance the quality of their services.
The purpose of the inspection is to review officers, procedures, offices, and the Applicant. SPC guarantees a minimum of two inspections per month to monitor the quality of the facility, including a mystery shopping program. Through its mystery shopping program, SPC will provide agents to conduct a thorough checks and balances of the Applicant's policy and procedure adherence from agents.