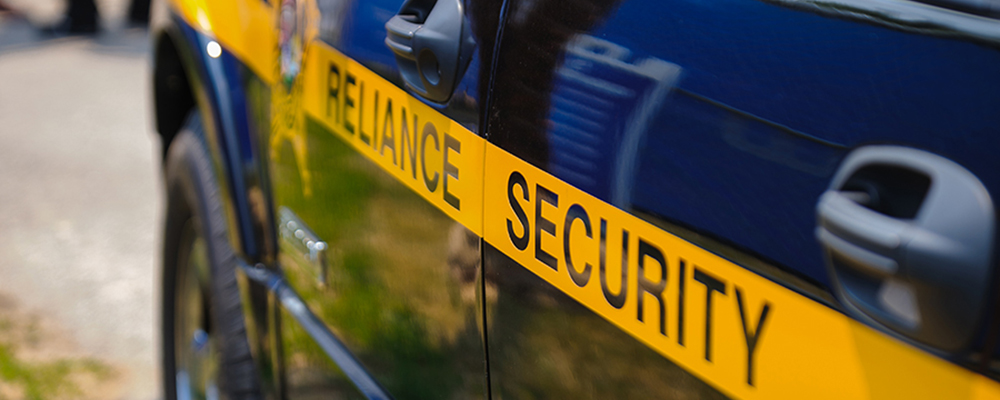 About
Reliance Security experience combined with 35 years of Security and 20 years of Law Enforcement is considered TOP Ten in the nation!
Following are highlights of our superiority:
SUPERIOR EXPERIENCE AND CREDENTIALS
Chief of Police for Chicago based police department where he oversees department operations including Training, Special Response Team (SRT) and Internal Affair Unit (IAU).
CPP – Certified Protection Professional – ASIS Board Certified
CFE – Certified Fraud Examiner
CLAD – Certified Lodging Security Director
20 years plus professional law enforcement career where served in a variety law enforcement position and ranks from Patrol Officer, Investigator, Training Instructor, Sergeant, Lieutenant, Captain and Chief of Police.
Held several professional positions with numerous expertise including investigations and security operations with law enforcement agencies. Department of Homeland Security (DHS) | Department of Defense (DOD) | Leland Police Department | UP Railroad Police.
Security Experience; Director of Security and Customer Service The John Hancock Center – Worlds Most recognize building; Chief of Campus Public Safety IIT – Illinois Institute of Technology – Seven Campuses, Director of Security Museum of Science and Industry, Director of Security for several Chain Hotels.
Bachelor's Degree in Law Enforcement Management; he is a graduate of Northwestern University Center for Public Safety, Police Executive Management Program and Police Staff and Command School and is a graduate of Federal Law Enforcement Training Center (FLETC) Police Academy and Chicago Police Academy.
SUPERIOR TRAINING: The most important aspect of the job is Training. Reliance Security Services Training program and the credentials of the Director of Training are unmatched.
Reliance Security is also a licensed Training Academy, licensed by IDPR - Illinois Department of Professional Regulations. Reliance Security has developed comprehensive training programs to ensure that our officers are courteous, friendly and project professional demeanor at all time.
Reliance Security Training is led licensed private detective and licensed security contractor for over a decade.
Licensed by the State of Illinois, Department of Professional Regulation (IDPR):
Firearms Instructor
The Illinois State Police as a Concealed Carry Firearm Instructor
State of Wisconsin, as a licensed Firearm Certified
National Rifle Association (NRA) as a Firearm Instructor.
Member of the International Association of Chiefs of Police (IACP)
Member of Illinois Association Chiefs of Police (IACP)
Member of International Law Enforcement Educators and Trainers Association (ILEETA).
Instructor credentials include:
Use of Force
Defensive Tactics
Hand Cuffing
Baton
OC-Pepper Spray
TASER | First Aid / CPR / AED
Firearms Instructor
Rifle Instructor
Shotgun Instructor
Defensive Marksman and Sniper
SWAT
Reliance Security is the only Security Agency in Illinois to carry TASER. By the TASER International.
Basic and Advance Executive Protection
Tactical Medicine and numerous others.
Trained hundreds of Protective Security Operations Agents assigned to multi risk Executive Protection Teams as well as Private Security and Military Contractors in various locations.
Serves as a Subject Matter Expert (SME) in Physical Security Assessment field and performed high risk assessments of federal and privately owned facilities to assure prevention of undesired acts and delivery of proven security countermeasure.
SUPERIOR INSURANCE:
$2 Million Dollar General Liability
$1 Million Dollar Worker's Comp
$1 Million Dollar Auto insurance
Medical, Dental and Vision Insurance for its employees.
RISK ASSESSMENT – SECURITY SURVEY: Reliance Security conducts a free Security Survey of our client's facility by a Certified Protection Professional (CPP) and/or Chief of Police. This survey gives us an opportunity to ensure that every job we take has our "MARK OF EXCELLERNCE"!
RELIANCE ENFORCEMENT STRATEGY: Unlike 95% Security Companies who only "Observe & Report"; we actually take "Corrective Actions".
SUPERIOR INSURANCE: Reliance Security exceeds all State Insurance requirements; State requires+ $1Million; we provide Following: $2 Million Dollar General Liability, $1 Million Dollar Worker's Comp and $1 Million Dollar Auto insurance.
INTERNAL AFFAIRS DIVISION – QUALITY ASSAURANCE: Our Quality Assurance team conducts random covert/overt site inspections to ensure the highest level of services to our clients as well as enhancing our quality of services in general. This Department also conducts "Integrity Testing" on our employees.
RELIANCE SUPERIOR OPERATIONS: Reliance Security Services uses Fingerprint Scan for accurate Payroll and Billing. Reliance Security also uses "ShiftPlaning" Software, which allows us GPS Clock in and out.
REPORTING PROCEDURERS: Reliance Security reports are generated electronically.
POLICY, PROCEDURES AND SAFETY PROGRAMS: At no cost to our clients; Reliance Security Services designs Site Specific policies, procedures and Safety Program. Let Reliance Security and Consultants Services assist you in protecting your people, property and assets.